Just because I don't believe in religion doesn't...
"I dumped you yesterday so you'd still love me today.. #Random"
friend: there's a life outside the internet
me: link me
My 8 year old sister's advice on boys.
Me: What do you do when you like a boy?
Sister: You tell him.
Me: And if he doesn't like you?
Sister: You kill him.
Random Texts #11
So me and my friends often have conversations about social media and things your significant other may post on it or respond to. This was her expression of "DisLike" to certain situation. I "lol'd" at this one!
"SplackSession: Hot sex hood sex All I want is good sex Dopeboy dope dick..."
"DREAMS OF GRANDEUR… THAT'S WHAT RAINBOWS ARE MADE OF.. AND I STILL..."
"I would tell you my story.. But the plot keeps changing.. Viki.P"
"Havent "Tumbled" in a minute.. Life has been a little interesting..."
Controversy
I Took this photo a few days ago and uploaded it to FB.. The comments I received regarding it astounded me..They consisted of a lot of negativity and I thought to myself "Yes Viki.. You did it!".. I don't know if people recognize that I am a photographer.. I don't know if people realize that a real world exists out there and it's not all gumdrops and lollipops.. I...
"We not even close enough to feel this far apart.."
"Why do beautiful black girls hide behind foundation 2 shades lighter than their..."
"There's no better feeling than the people that stand behind you standing..."
"If you can't laugh at yourself then they really are laughing AT you and..."
"Uncertain desire swarms my inner thoughts.. I'm caught up on the high of..."
"He said he'd smack my ass and lick my toes… If I exposed.. My..."
"She wears TuTu skirts and chucks.. Ballerina grateful but ready to bust…..."
Gettn Grown
People have some sort of misconception of what will happen when they "Get Grown". I blame TV which I rarely watch but glimpses of it show an unreallity so perverse I may just have to excuse myself to throw up! Please stop fashioning your life and/or lifestyles by those portrayed by actors and actresses on your television screens. Trust me I "Got Grow" a hell of a long time...
"I'm more addicted to your smile than anything else.."
"All the "Lol's" in the world won't take certain truths..."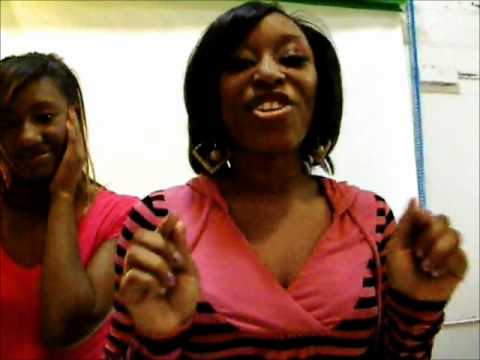 "Lets do something unusually usual… *Wink Wink*"